Govardhana, Prabhupada, Sweet Potatoes–seeing the Spiritual in all Circumstances
(this blog is recorded on the full page: quick time player needed)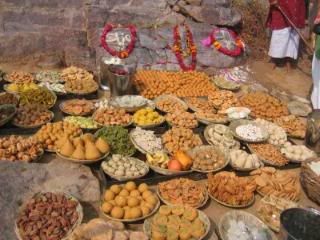 [reprinted from 11-03-2011]
The reward for surrender?
Vrajavasis receive trouble
from angry Indra
trying to destroy Vrindavana,
devastating rain, intense storms,
not one leaf fell
to inspire us,
that refuge in Krishna
is always a blessing
despite first appearances.

(this blog is recorded on the full page: quick time player needed)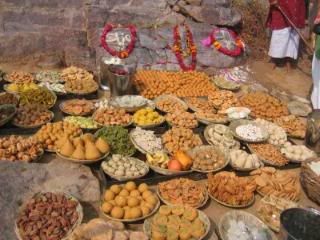 [reprinted from 11-03-2011]
The reward for surrender?
Vrajavasis receive trouble
from angry Indra
trying to destroy Vrindavana,
devastating rain, intense storms,
not one leaf fell
to inspire us,
that refuge in Krishna
is always a blessing
despite first appearances.
_____________________________________

I
From my perspective
my poems only work
if the heart's accessed
the soul remembered
Krishna searched for:
everyone's journey is valuable
provided they're sincere
trying to be better
as a human
and spiritual being.
I encourage you
that intentions are powerful
regardless of worldly merit,
your desire for service
with intense prayer
is never in vain
tremendous value for all
if the spirit's applied,
words are my offering
for heart/soul awakening.
The current of life
as a devotee is joyful,
yet necessities remain
amidst ecstatic festivals,
picking sweet potatoes
fixing the car
studying for Gita test—
things are done
we make time for,
other things forgotten
(thus, my writing suffered).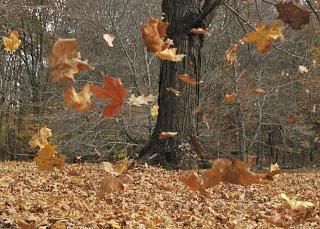 II
A Swami speaks
amidst the faithful,
harmonious reciprocation
deep philosophical understanding,
hearing Govardhana lila's significance
in outdoor setting
seemingly accentuating the points:
Autumn leaves fall constantly
the wind gently blows
trees defuse sunlight–delightful!
Krishna encourages animism?
beyond demigod worship
practice of Varnasrama
worshiping Govardhana encouraged
(a form of Krishna),
we're dependent on Nature,
the earth, cows, Brahmins
giving charity to all,
even dogs, outcasts,
everyone, but proud Indra.
The reward for surrender?
Vrajavasis receive trouble
from angry Indra
trying to destroy Vrindavana,
devastating rain, intense storms,
not one leaf fell
to inspire us,
that refuge in Krishna
is always a blessing
despite first appearances.


III
The first frost
finishes the flowers—
a somber note on
Prabhupada's disappearance day,
remembrances shared, glories enumerated,
such loss isn't final
like a perpetual Samadhi,
real thing for us
receiving empowerment to continue,
helping the next generation.
Shri Guru lives on
for those who search,
we are tested
when the guru leaves
not to feel neglected,
internal presence sought,
guru/Lord within helps
new relevance/necessity from
his words, scriptures, saints,
focused spiritual practices.
What was once visible
now appears hidden,
our task to uncover
lasting support/upliftment,
not being a casualty
or only looking back,
renewing our determination
to lovingly go forward,
praying to go deeper
blissfully staying the course.