Praying to Awaken My Soul
(this blog is recorded on the full page: quick time player needed)

I
I am consciousness eternal
a spiritual spark of Divinity
equipped with all essentials—
no need of happiness outside
not titles, trophies, names, profiles—
instead, blissful awareness of Truth
natural identity and purpose
Spirit cooperator, giver to God—
selfishness isn't a requirement
with no material necessities to covet—
ignoring soul satisfaction is darkness
the shackles of angry frustration
crushed dreams and dashed hopes
phantasmagoria, the will-of the-wisp
green paper appears valuable
what's built up, crashes down
still we chase the mirage
betting our future on hallucinations
since material bodies hide our soul.


(this blog is recorded on the full page: quick time player needed)

I
I am consciousness eternal
a spiritual spark of Divinity
equipped with all essentials—
no need of happiness outside
not titles, trophies, names, profiles—
instead, blissful awareness of Truth
natural identity and purpose
Spirit cooperator, giver to God—
selfishness isn't a requirement
with no material necessities to covet—
ignoring soul satisfaction is darkness
the shackles of angry frustration
crushed dreams and dashed hopes
phantasmagoria, the will-of the-wisp
green paper appears valuable
what's built up, crashes down
still we chase the mirage
betting our future on hallucinations
since material bodies hide our soul.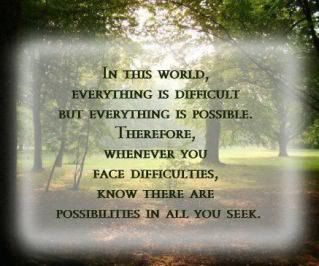 II
Life's missing divine substance
changes our compass's North
creating a foundation for construction
structures of love and service
building platforms for emergence
preparing to fly at super-soul speed—
beyond our universal conceptions
three dimensions covering our vision
weighing us down, tying our hands
while we think this is freedom (maya)—
becoming equipped now, to transcend
by grace and endeavor in bhakti
even as we uncover and use
our conventional sense of self
the mind becomes a friend
by new awareness for spirit-utility:
the way out is through
using who we are physically
to uncover our soul's nature.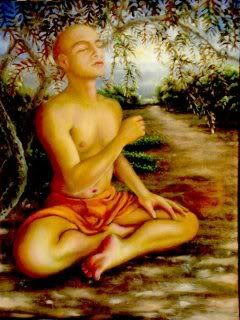 III
To realize these truths
while chanting Hare Krishna japa
I repeated pray, "Please help me":
let my soul awaken
as ice becomes water
turning ignorance to ashes
allowing my love to consume me
effortlessly being authentic, honest,
confident, humbly wise, convinced,
joyfully remembering you Lord
having my path illuminated
transformed by the pure holy name
the light of realization shines
a testimony of Krishna's grace
inspiring others to emulate
by effusive words of soulful heart
serving and helping devotees
aspiring to live for Guru and Krishna
the key to fulfillment: celebration.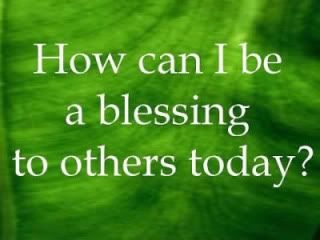 IV
Life is not mine, but Thine
beyond sacrifice to self-forgetfulness
absolutely giving our heart
individually united in "one love"
as we give, so we become
watering the root of existence
lets our soul colorfully blossom
without material conceptions
good or bad, happy or sad
nothing to defend, or take credit for
I am not the doer, always dependent
ecstatically serving the Lord of Love
taking the Name as my life
revering Shri Chaitanya and Nitai
following the six Goswamis
as my gurus live and teach
recounting the pastimes (lila)
of Radha Krishna and associates
entering into it eternally.