Reflections on Birthdays, Time, and Aging
(this blog is recorded on the full page: quick time player needed)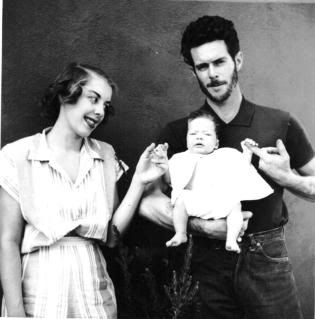 June 22nd, marked my 62nd year in my current body. My wife Archana Siddhi and I decided to observe this day by chanting 64 rounds as a testimony to our endeavors to increase and deepen our spiritual practices. Throughout the day various perspectives about having a birthday and its relationship to time came to me, a few which I will share. Being a philosophical and somewhat spiritual person, any way I can soberly reflect on my life by taking stock of my spiritual progress, and obstacles to that, are welcome. The tendency for most conditioned souls is to be comfortable or complacent in our life and not want to rock our routine, however meager. Thus, we have to regularly revisit and revitalize our spiritual motivations by honestly examining them and determining if we are on track spiritually. This means to be introspective to understand our desires and what we truly want, because this is the hidden engine that determines who we will become—in this life and the next. In other words, what would be your destination, if you were to die today? Though we may casually identify with being a devotee of Krishna, our inner absorption defines who we are. What we do for "fun" or in our spare time also reveals our absorption.

(this blog is recorded on the full page: quick time player needed)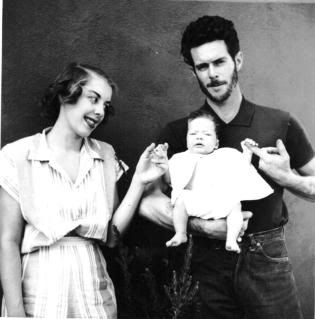 June 22nd, marked my 62nd year in my current body. My wife Archana Siddhi and I decided to observe this day by chanting 64 rounds as a testimony to our endeavors to increase and deepen our spiritual practices. Throughout the day various perspectives about having a birthday and its relationship to time came to me, a few which I will share. Being a philosophical and somewhat spiritual person, any way I can soberly reflect on my life by taking stock of my spiritual progress, and obstacles to that, are welcome. The tendency for most conditioned souls is to be comfortable or complacent in our life and not want to rock our routine, however meager. Thus, we have to regularly revisit and revitalize our spiritual motivations by honestly examining them and determining if we are on track spiritually. This means to be introspective to understand our desires and what we truly want, because this is the hidden engine that determines who we will become—in this life and the next. In other words, what would be your destination, if you were to die today? Though we may casually identify with being a devotee of Krishna, our inner absorption defines who we are. What we do for "fun" or in our spare time also reveals our absorption.
As I have shared in previous blogs, I spent the greater portion of my devotional life as merely a casual or religious devotee who was not particularly focused on the goal, and trying to truly improve my spiritual practices. Although I could say that I have been a devotee for 42 years, the quality of those years is more important than the quantity. Thus I emphatically say, "Keep the spiritual goal in mind, and pray to obtain it!" I share this to encourage you to do what is required to preserve, or develop enthusiasm for chanting the holy name and other bhakti practices on the path of loving Krishna. Such enthusiasm comes by associating with those devotees who have a taste and attraction for Krishna's service, and in your regular spiritual practice. For those like me, who took up Krishna consciousness in our youth, we have to remember the urgent necessity that drove us to search for the meaning of life and the process of attaining it. All devotees–new or experienced–can be forewarned or reminded of the possibility of becoming spiritually lazy, overly focused on externals while forgetting the goal, or in criticizing others for their shortcomings (while overlooking our own).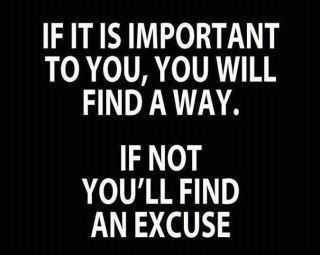 Taking a long hard look at our spiritual life, and how we can improve it, is essential, if we are to make spiritual progress, or in determining how much we are interested in that. While this is important for everyone, as we age and move closer to death, it seems especially urgent. At the same time, according to Shrimad Bhagavatam, one is old who is about to die, so in that sense a person or devotee may be older at 20, then I am at 62. Death can come at any moment. Nevertheless, I can say that it is more likely that I will die with each passing day, and we are encouraged to keep death in mind, and practice remembering Krishna. Although most people don't look forward to old age, if we have lived our life with a spiritual focus, we will be aware of many natural advantages. As our ability to enjoy physically diminishes, and we have more time on our hands with our children grown, it is natural that what we have been absorbed in our whole lives will take greater importance. At least this is my experience.
One of the great things about writing or talking about spiritual life is that we are speaking to ourselves as much as to our audience. In my writing I am sharing my spiritual journey through the valleys, plateaus, dead ends and deserts of life—past and present—in the hope that we will all be benefited, and thus enthused to stay the course of bhakti, or devotional service. We are never defeated unless we give up.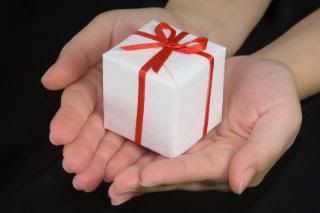 Another natural aspect of the aging process is that we tend to think of our legacy and what we have left behind to benefit others. My hope and prayer is that my experiences, both successes and setbacks, will also help you in your progressive spiritual endeavors. As I climb up the mountain toward loving Krishna, if I can give you a hand in taking another step forward, that is also a blessing for me. We can't help everyone, but we can at least help a few. It is also true that we are all students and teachers of one another. No one is so advanced that they can't learn from any person or situation—in fact such an attitude of openness, humility, and eagerness to grow, is a symptom of spiritual advancement. Be blessed by Krishna consciousness, and share your good fortune by being good association for others.
I thought of my mom today and felt her presence. Our birthday celebration should also include remembering our mom, who often painfully gave birth to us, or our body. In this picture I am chanting to my mom as she was "leaving her body" or what is called death. Just before this time we made peace with our difficult relationship, and she was blessed to be surrounded by Krishna consciousness as she prepared for her next destination. Hare Krishna!