When it Rains, it Pours, and then Janmastami
(this blog is recorded on the full page: quick time player needed)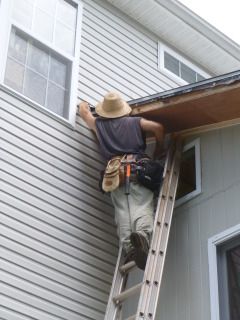 Have you lived the adage,
"When it rains, is pours"?
or, "Either feast, or famine?",
well, this describes my current life,
from having extra time to
being busy with many activities
which could be a "busy-ness" burden
or simultaneous multiple accomplishments
of important tasks and goals—
we still must remember Krishna
in all circumstances and endeavors
identifying ourselves as servant
but never the enjoyer or controller
though we plan and work to accomplish.

(this blog is recorded on the full page: quick time player needed)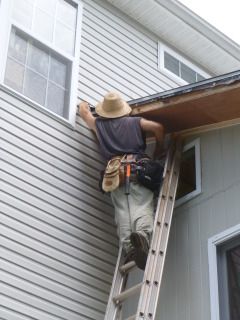 Have you lived the adage,
"When it rains, is pours"?
or, "Either feast, or famine?",
well, this describes my current life,
from having extra time to
being busy with many activities
which could be a "busy-ness" burden
or simultaneous multiple accomplishments
of important tasks and goals—
we still must remember Krishna
in all circumstances and endeavors
identifying ourselves as servant
but never the enjoyer or controller
though we plan and work to accomplish.
While studying the Nectar of Devotion,
a class for a bhakti-shastri exam,
my son's home for a few weeks
so we build needed additions—
a backbreaking French drain,
plastic under the house, then
the deck, and sunroom overhang
(along with doors below)
which we enclose and paint
twenty feet up on the ladder
sharing space with bumblebees
and wasps, eliminating their homes—O,
every endeavor covered with fault;
sweat drips off our face in the heat
listening to Aindra's moving kirtanas
drinking lots of water, thinking
Krishna is certainly the taste—thank you!
While this is going on
my blog books last proofing is returned,
and there are still questions and mistakes,
I must attend to them immediately
so I make the time, wondering
if this book will ever be completed,
but yes, we are very close now,
even after so many reads, edits, proofs
still it is imperfect, though I pray spiritual—
the quality is much better now
and at some point, enough is enough,
as we must move on and publish
getting ready for Festival season
that began with Shri Balaram,
then Janmastami, Vyasapuja
and late Radha's appearance.
Janmastami (and all festivals)
have many levels of meanings
require prayerful thought, meditation
hearing from merciful saints
who share their faith, taste, insights
and thus we learn and appreciate
that in addition to the Lord's advent
Janmastami celebrates the bhakti seed
(Krishna's appearance) planted
in our heart by special mercy
of both the Guru and Krishna—
such days are the Mother of Devotion
if we properly observe them
with the right mood and intention
saturated with prayer and devotion—
let's do it, and pray for one another!